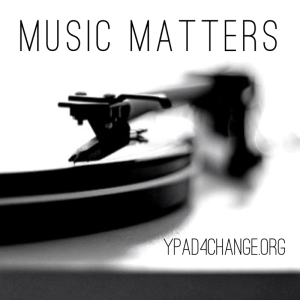 Leslie Scott is working to change the way the world sees dance. Read on for her opinion on the very important question, "Does Music Matter?"
As I continue to travel the country and teach interactive seminars and dance workshops a topic that is discussed in all of my Youth Protection Advocates in Dance seminars regardless if it is with students, parents or teachers is DOES MUSIC MATTER? And if yes, HOW MUCH?  This is also a hot topic on many dance teacher boards, at competitions, conventions and in dance studios across the globe. Opinions of many adults vary from "The kids are not even listening to the words or know what they mean so it only matters if it is explicit lyrics", to "They listen to it anyway so what does it matter if they hear it again in class" to "It is really important. The stories, themes, words and song as a whole has a healthy message as we are teaching our children about the world and relationships through our music choices".
I have been on a journey to find the answer to this question from multiple sources. My research with children themselves along with relationships I have developed with specialists in the field of psychology and music has led me to this: YES! MUSIC MATTERS!  How much?  A LOT!
We have all certainly witnessed the music drive the choreography as well as the artistic direction and even costumes of our youth today, so we know the ripple effect a song choice can have on a child's dance experience is far reaching. If used for class or stage then students are listening to the songs over and over in rehearsals as well as hearing the teacher say the lyrics out loud through the instruction process and many movements may match the literal meaning of the words. This has a greater impact than simply listening to the song on the radio or by themselves on headphones.  My interview with Tomi-Ann Roberts, PhD, Professor and Chair of the Psychology Department at Colorado College who also served on the American Psychological Association's Task Force on the Sexualization of Girls, confirmed that music does matter! She states "Socioscience has a lot of research that proves if we allow music to filter in the background and listen to music over and over in class or rehearsal without mindfully understanding the content it actually has a more negative effect on us than if we actually listened to it understanding the meaning of the lyrics and storyline." You can watch our full interview HERE.
Recently, I received a call from one of my most trusted advocates and Advisory Panel members, Lisa Phelps the creator of the amazing organization sbdancesugar.com featuring everything dance in Santa Barbara, CA.  Lisa was adamant me and a woman she met HAD to connect ASAP! This woman is now our newest addition to Y.P.A.D.'s  Advisory Panel and her name is Dr. Christina Donaldson, PHD.  Her primary field of study is adolescent psychology, specifically how music effects their emotions AND she is a dancer! I could not wait to get on the phone with her and share all of the research I have been collecting in my seminars regarding music and hear her insights and how we could collaborate. That conversation led to her coming to Los Angeles and sitting down with me to do a video interview regarding her findings with adolescents and the way music affects their choices, emotions, ideas about the world, identity, relationships, gender stereotypes, body image, self-esteem, risk taking, drugs, alcohol and more!
I want to share some of my findings directly from children themselves in regards to what the music they are listening to in their dance classes and rehearsals is teaching them.  These quotes are from anonymous surveys taken in 2014 and 2015 across America at various studios and conventions.
"Men cheat and lie." Female, 14 yrs old

"Being a Boss and a B***H is a good thing." Female, 12 yrs old

"It is not cool to like a girl for her personality but more if she is hot." Male, 16 yrs old

"Hip-Hop is mean and dirty." Female, 7 years old

"Being single means I should be lonely or maybe no one likes me enough to be their girlfriend." Female, 10 years old

"I saw a very upsetting video to one of our competition songs that exposed woman in horrible ways and it made me feel very scared for our society." Female, 13 yrs old

"When I was little my teacher called my class sassy jazz but now that I'm older I think sassy just means sexy because many songs we dance to actually say to be sexy." Female, 14 yrs old

"A lot of the songs we use for competition make partying in the club and even violence and girls hating girls seem normal and okay." Female, 16 years old

"A lot of the songs I dance to on stage make me "the man" who always gets all the girls attention." Male, 9 years old

"The music, choreography and costumes at my studio can sometimes make me feel like I am not pretty or skinny or sexy enough." Female, 12 yrs old
Out of 143 dancers Y.P.A.D. surveyed ages 7-13 years of age 87% of them look at the music videos to the songs they hear at their dance studios and only 6% ask parental permission before doing so.
In order to help guide you in making music choices, please check out Y.P.A.D.'s Handbook "Tools NOT Rules: Standards, Recommendations and Suggestions" regarding music and please utilize our Y.P.A.D. Approved Spotify Playlists. We would love to add your music submissions to our Spotify lists to share with other teachers as well.  Please send them to

[email protected]

.
If you need assistance remixing a song into a healthy version for class or stage, Y.P.A.D. endorses the skills of our Advisory Panel member, Morriss Partee. Learn more about Morriss and his music education HERE.  Samples of his work can be found at www.squirreltrenchaudio.com!
We will be releasing my interview with Dr. Christina Donaldson at www.YPAD4change.org in the month of December so make sure you subscribe to our newsletter and join us on Facebook, Instagram and Twitter at YPAD4change to hear her insights on the very important question "Does Music Matter?"!
Until next time, let's continue building empowered dance communities through education and activism and together we can unite to stop all forms of exploitation of youth in performing arts!
Leslie Scott
Founder-Youth Protection Advocates in Dance.
P.S.
Source: Does Music Matter? | Leslie Scott & More Than Dancers